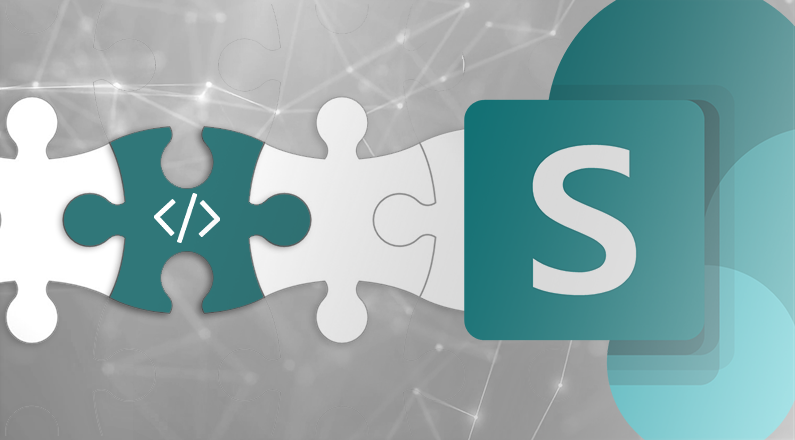 SharePoint Development Services
SharePoint Development is one of those phrases that can mean 100 different things. Even if you ask people that occupy the role of 'SharePoint Developer' to define it, there's a good chance that you won't hear the same answer twice.
The reality is that SharePoint development (like SharePoint itself) has meant a lot of different things, based upon whatever version of SharePoint you're dealing with, the constraints of a given environment and your actual business & functional requirements.
Ultimately, for all of its capabilities and all of its advances through the years, the product of SharePoint has never been able to keep pace with the imaginations of all of its customers. IT professionals all over the world have used SharePoint as their canvas on which to create, to build solutions to the specific challenges faced by their businesses.
Determining whether you need a full-trust, server-side solution deployment or a carefully crafted SharePoint list to solve a problem isn't always as simple as it might seem. While one of these is actual development and the other is simply using SharePoint as it was designed to be used, understanding which approach is appropriate - or any of the other potential approaches, for that matter, requires knowledge and experience.

With a focus on minimizing long-term complexity and maximizing supportability, our expert developers & consultants work with clients to fully understand a requirement and its potential impact on the rest of their enterprise before committing to a course of action. These factors include:
Business & Functional requirements

Functional requirements

Flexibility in meeting requirements

Project budget

Current SharePoint version

Current farm/environment health

Potential re-usability

Availability & cost of existing products / add-ons

Potential for out of the box (OOTB) solutions

Existing plans to migrate or upgrade the environment

Timeline requirements

Reliability requirements

Source of the information used in the solution

Potential for additional use-cases
In many organizations, SharePoint serves as the repository for critical business information and the place that its users do their work. Making the wrong choices when it comes to creating custom functionality for any system that is so heavily intertwined with the daily operations of a business can have expensive and debilitating consequences. Trilogy Solutions is here to help avoid those pitfalls while simultaneously delivering the critical functionalities that are necessary for you to succeed.